Anime-Neuheiten im August 2022 auf DVD und Blu-ray
Neuer Monat, neue Anime: Auch im August 2022 erscheinen wieder zahlreiche neue Serien und Filme auf DVD und Blu-ray. Damit ihr den Überblick behaltet, haben wir wie gewohnt alle Neuheiten innerhalb der nächsten Wochen für euch zusammengefasst.
Was steht diesmal auf eurer Einkaufsliste? Lasst es uns in den Kommentaren wissen! Weitere Details zu den einzelnen Produkten bekommt ihr, indem ihr auf den Titel klickt!
Serien-Neustarts
Im nächsten Monat erwarten euch unter anderem die ersten Volumes der zweiten Staffel von »Dr. STONE« sowie der Shounen-Serie »Jujutsu Kaisen« und der Mystery-Serie »Gosick«. Zudem startet AniMoon Publishing mit dem Release der zweiten Staffel von »ARIFURETA« auf DVD und Blu-ray.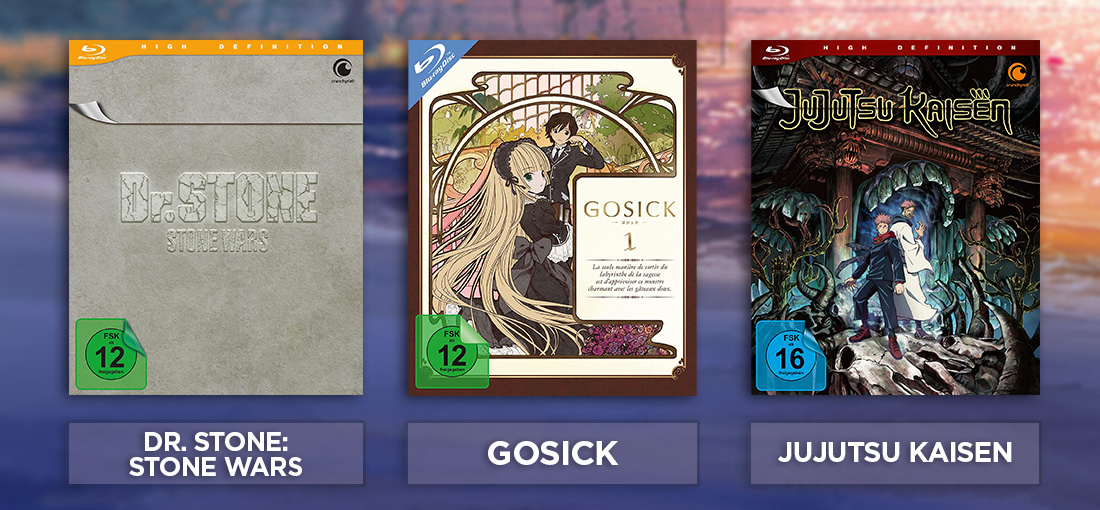 Neue Filme
Filmfans können sich im August 2022 auf die Ultimate Edition von »BELLE« freuen. Mit dem Drama »The House of the Lost on the Cape« und dem Film »Mein Freund Tyrano – Für immer zusammen« erscheinen außerdem zwei weitere neue Abendfüller auf dem deutschen Markt.
Neue Gesamtausgaben
Das Drama »Shigatsu wa Kimi no Uso – Sekunden in Moll« erhält im August 2022 durch peppermint anime eine Komplettbox auf Blu-ray, während KAZÉ Anime den Serien »Beautiful Bones: Sakurako's Investigation« und »Just Because!« eine Gesamtausgabe spendiert.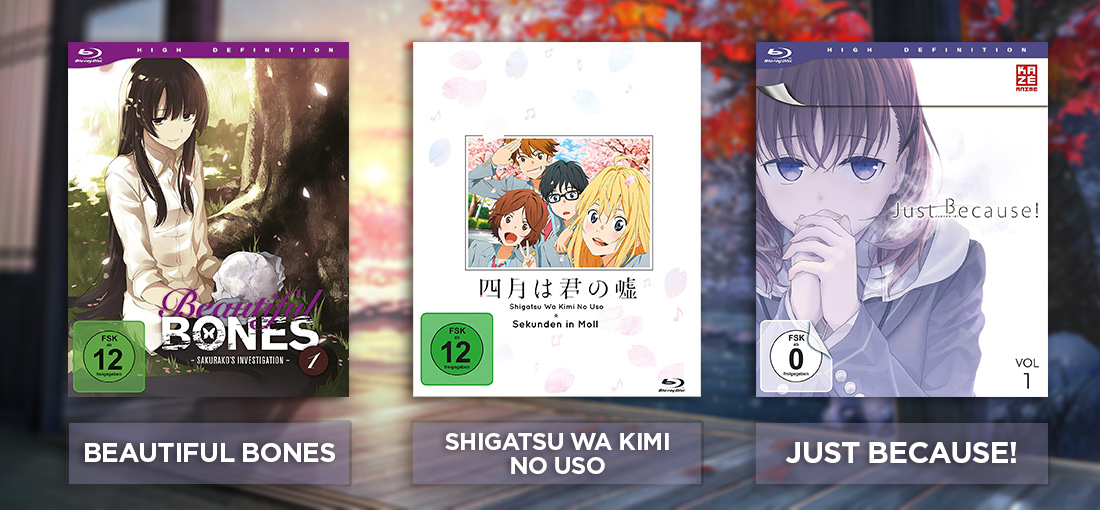 Neue Volumes
Nachschub in Form von Einzelvolumes gibt es bei »Rent-A-Girlfriend«, »Iwakakeru: Sport Climbing Girls« und »Psycho-Pass 3«. Darüber hinaus schließt KSM Anime den Disc-Release von »The Hentai Prince and the Stony Cat« mit dem zweiten Volume ab.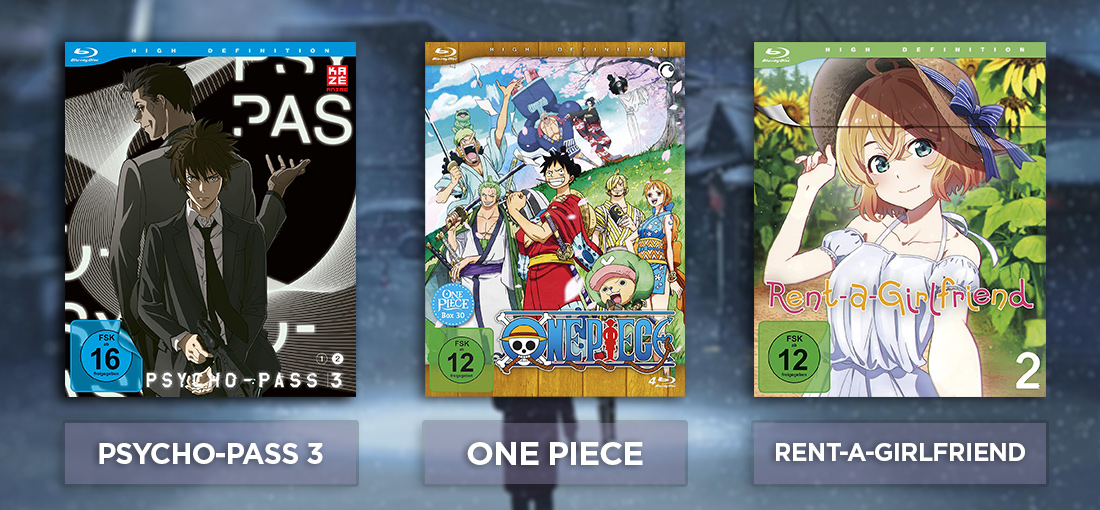 Änderungen und Abweichungen vorbehalten. Stand: 22. Juli 2022
Titelbild: © Gege Akutami/Shueisha. JUJUTSU KAISEN Project
Lesen Sie hier weitere Anime-Neuigkeiten.