Neuer Trailer zu »Smile of the Arsnotoria« + Visual
Auf dem Twitter-Account der Anime-Serie »Smile of the Arsnotoria« (jap.: »Warau Arsnotoria Sun!«), welche ab dem 6. Juli 2022 in Japan ausgestrahlt wird, wurde heute ein neuer Trailer veröffentlicht, den ihr zusammen mit einem Visual weiter unten findet.
Anime entsteht bei LIDENFILMS
Der Fantasy-Anime entsteht unter der Leitung von Regisseur Naoyuki Tatsuwa (»Nisekoi«) im Studio LIDENFILMS. Midori Gotou (»Burning Kabaddi«) verfasst dabei das Drehbuch, während Takahiro Kishida (»Puella Magi Madoka Magica«) für das Design der Charaktere zuständig ist.
In den Hauptrollen sind unter anderem Misaki Kuno (Hawk in »The Seven Deadly Sins«) als Arsnotoria und Eriko Matsui (Kirukiru Amou in »Armed Girl's Machiavellism«) als Abramelin zu hören, während Miyu Tomita (Crimvael in »Interspecies Reviewers«) die Rolle von Little Alberta übernimmt. Der Streaming-Dienst Crunchyroll zeigt die Serie mit deutschen Untertiteln im Simulcast.
Der Anime adaptiert das gleichnamige Mobile-RPG vom japanischen Spieleentwickler Nitroplus, das im Februar 2021 für die Betriebssysteme iOS und Android veröffentlicht wurde. Shinichirou Otsuka, der Illustrator von »Re:ZERO – Starting Life in Another World«, designte die Charaktere des Spiels.
Mehr zum Thema:
Trailer:
Visual: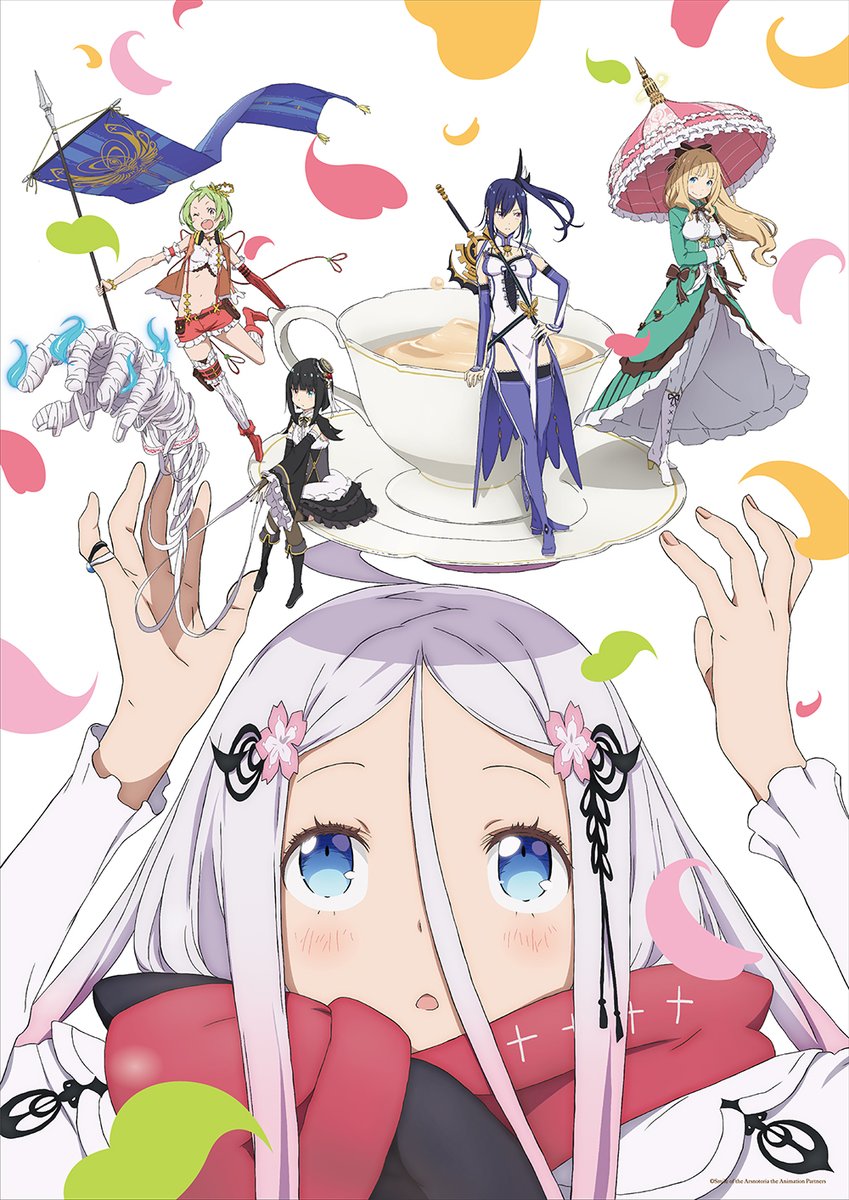 Handlung:
Dies ist die Geschichte des spaßigen »Alltags« von Mädchen, die sich bemühen, wahre Damen zu sein, während sie in der magischen Akademiestadt Ashram erzogen und in Magie ausgebildet werden und gute Manieren lernen.
©Smile of the Arsnotoria the Animation Partners
Lesen Sie hier weitere Anime-Neuigkeiten.