Neuer Trailer zum Fantasy-Anime »I'm the Villainess«
Auf dem Twitter-Account der Anime-Serie »I'm the Villainess, So I'm Taming the Final Boss«, welche ab Oktober 2022 in Japan ausgestrahlt wird, wurde heute ein neuer Trailer veröffentlicht. Das Video könnt ihr euch zusammen mit einem Visual weiter unten in diesem Artikel ansehen.
Anime entsteht bei Maho Film
»I'm the Villainess, So I'm Taming the Final Boss« entsteht unter der Regie von Kumiko Habara (»By the Grace of the Gods«) im Studio Maho Film. Kenta Ihara (»Tomodachi Game«) verfasst das Drehbuch und übernimmt die Serienkomposition, während Eri Kojima (»I'm Standing on a Million Lives«) und Momoko Makiuchi (Monster-Design bei »Yu-Gi-Oh! ARC-V«) das Charakterdesign beisteuern.
In den Hauptrollen sind Rie Takahashi (Emilia in »Re:ZERO«) als Aileen Lauren Dautriche, Yuuichiro Umehara (Seiya Ryuuguuin in »Cautious Hero«) als Claude Jeanne Elmir und Toshiki Masuda (Shin Karino in »Kotaro Lives Alone«) als Cedric Jeanne Elmir zu hören.
Die originale Light Novel von Sarasa Nagase wird seit September 2017 mit Zeichnungen von Mai Murasaki im japanischen Handel veröffentlicht. Eine Manga-Adaption von Anko Yuzu wurde von Juni 2018 bis August 2019 im »Comp Ace«-Magazin publiziert.
Mehr zum Thema:
Trailer:
Visual: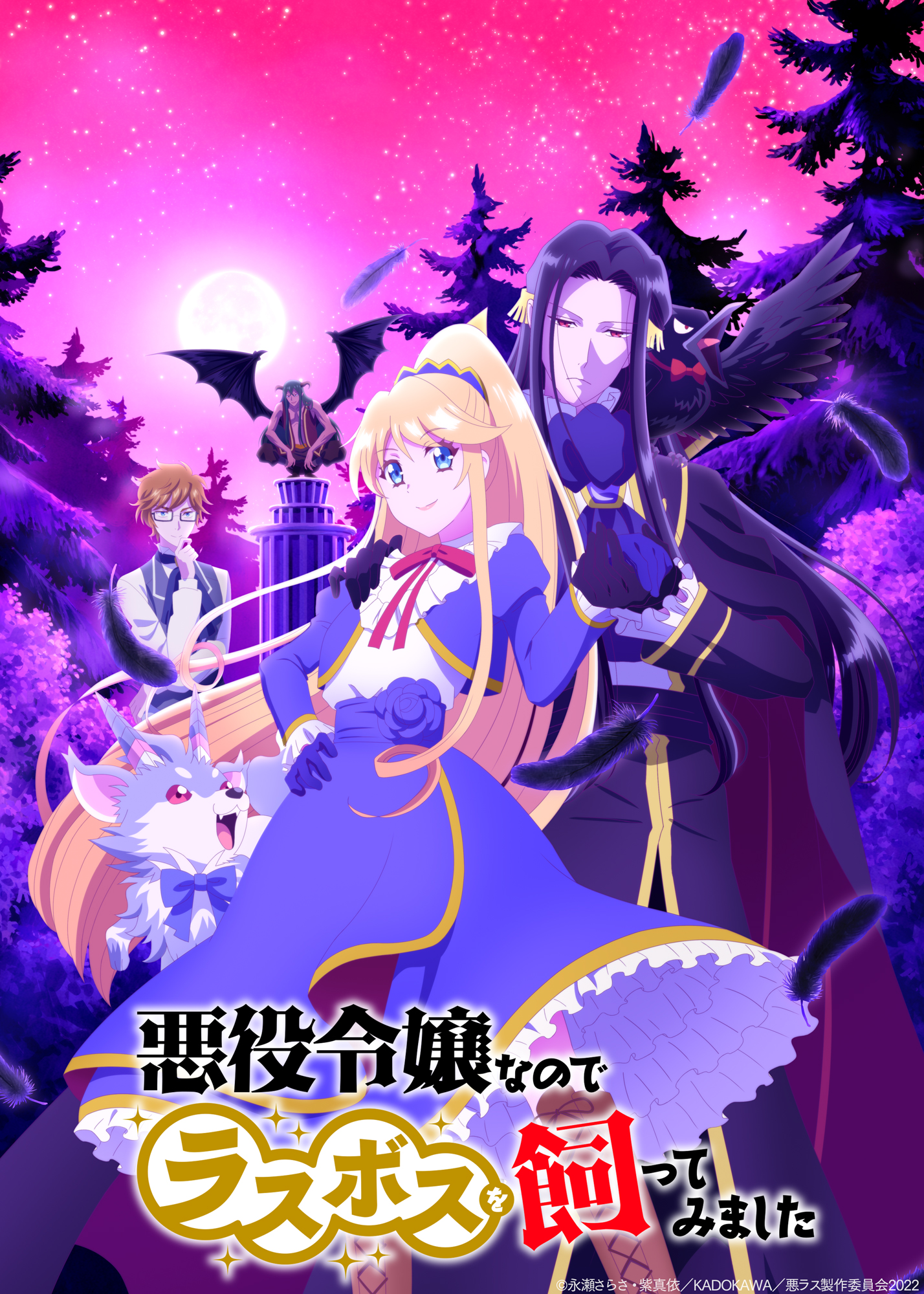 Handlung:
Vermeide das BAD END! Das ist das Ziel der Hauptfigur in dieser verworrenen Geschichte.
Als ihre Verlobung mit dem Prinzen aufgelöst wird, stellt Aileen fest, dass sie als Bösewichtin Irene in der Welt eines Otome-Spiels wiedergeboren wurde. Anhand ihrer aufkeimenden Erinnerungen an ihr früheres Leben erkennt sie, dass sie auf dem Weg zum Bad End und ihr Tod so gut wie sicher ist.
Also schmiedet sie den Plan, den Endboss König Claude zu ihrem Liebhaber zu machen, um ihn zu besiegen und damit eventuell in eine neue Route zu gelangen.
©永瀬さらさ / 紫真依 / 角川ビーンズ文庫様
Lesen Sie hier weitere Anime-Neuigkeiten.