ProSieben MAXX wiederholt »I Want to Eat Your Pancreas«
Durch einen Eintrag im Programmplan von ProSieben MAXX wurde bekannt, dass der Free-TV-Sender den Film »I Want to Eat Your Pancreas« in wenigen Wochen erneut ausstrahlen wird.
Film im August erneut im Free-TV
»I Want to Eat Your Pancreas« wird demnach am 5. August 2022 um 20:15 Uhr erneut mit deutscher Sprachfassung auf ProSieben MAXX zu sehen sein. Im Anschluss kann der Streifen wie gewohnt für begrenzte Zeit kostenlos in der Mediathek des Senders gestreamt werden.
Der Film wurde unter der Leitung von Regisseur Shinichirou Ushijima, der ebenfalls das Drehbuch verfasste, im Studio VOLN produziert und feierte seine japanische Kinopremiere am 1. September 2018. Das Anime-Drama wurde von peppermint anime auf DVD und Blu-ray veröffentlicht.
Der originale Roman stammt aus der Feder von Yoru Sumino und erschien im Juni 2015 in einem Band in Japan. Eine Manga-Adaption von Idumi Kirihara, welche von August 2016 bis Mai 2017 im »Monthly Action«-Magazin publiziert wurde, wurde von Carlsen Manga auf Deutsch in den Handel gebracht.
Film auf Disc bestellen:
Visual: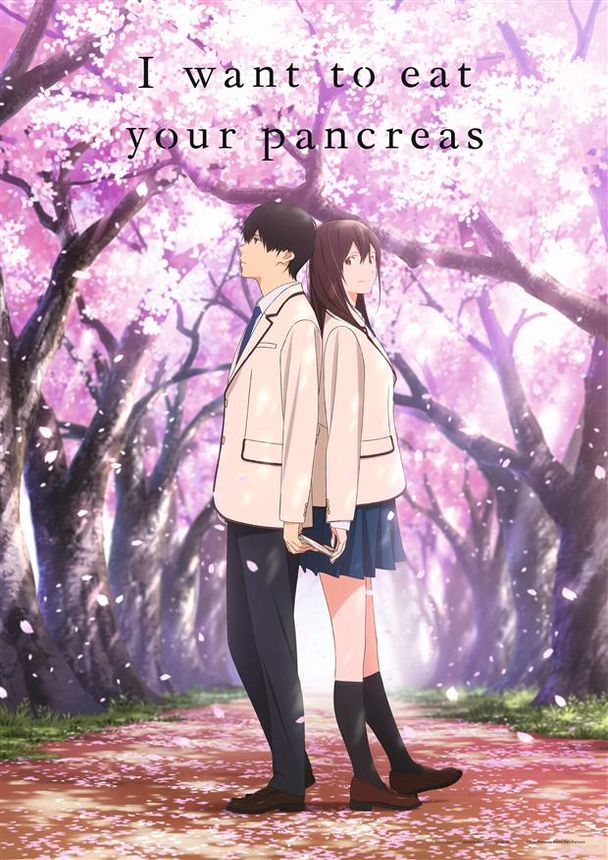 Handlung:
»I Want to Eat Your Pancreas« erzählt die Geschichte des kranken Mädchens Sakura, dass vor seinem Tod noch viel erleben möchte. Ihr introvertierter Mitschüler Haruki erfährt durch Zufall von Sakuras tödlicher Erkrankung. Wenig begeistert willigt er ein, das lebensfrohe Mädchen bei seinen letzten Abenteuern zu begleiten – und langsam, aber sicher beginnt seine harte Schale zu bröckeln.
© Yoru Sumino/Futabasha Publishers Ltd 2015 / Your Pancreas Anime Film Partners
Lesen Sie hier weitere Anime-Neuigkeiten.