Start des »Legend of Mana«-Anime steht fest + Trailer
Auf dem Twitter-Account der Anime-Adaption von »Legend of Mana« wurde heute verkündet, dass die Serie ab Oktober 2022 in Japan ausgestrahlt wird. Einen ersten Trailer seht ihr weiter unten.
Anime basiert auf Videospiel
Die Anime-Umsetzung, die den Titel »Legend of Mana: The Teardrop Crystal« trägt, entsteht unter der Regie von Masato Jinbo (»Restaurant to Another World«) in den Studios Graphinica und Yokohama Animation Lab. Jinbo übernimmt ebenfalls die Serienkomposition, während Taro Ikegami (»Lapis Re:LiGHTs«) das Charakterdesign erstellt und Yoko Shimomura die Musik komponiert.
Der Opening-Song, der im neuen Trailer vorgestellt wird, trägt den Titel »Tear of Will« und stammt von der Sängerin und Synchronsprecherin Saori Hayami, die ebenfalls den Charakter Serafina spricht. Ein Simulcast der Serie wurde zum aktuellen Zeitpunkt noch nicht angekündigt.
Bei »Legend of Mana«, im Original »Seiken Densetsu: Legend of Mana«, handelt es sich um das vierte Spiel in der »Seiken Densetsu«-Reihe, das im Jahr 1999 für die PlayStation veröffentlicht wurde. Eine remasterte Version erschien am 24. Juni 2021 für Windows, Nintendo Switch und PlayStation 4.
Mehr zum Thema:
Trailer:
Visual: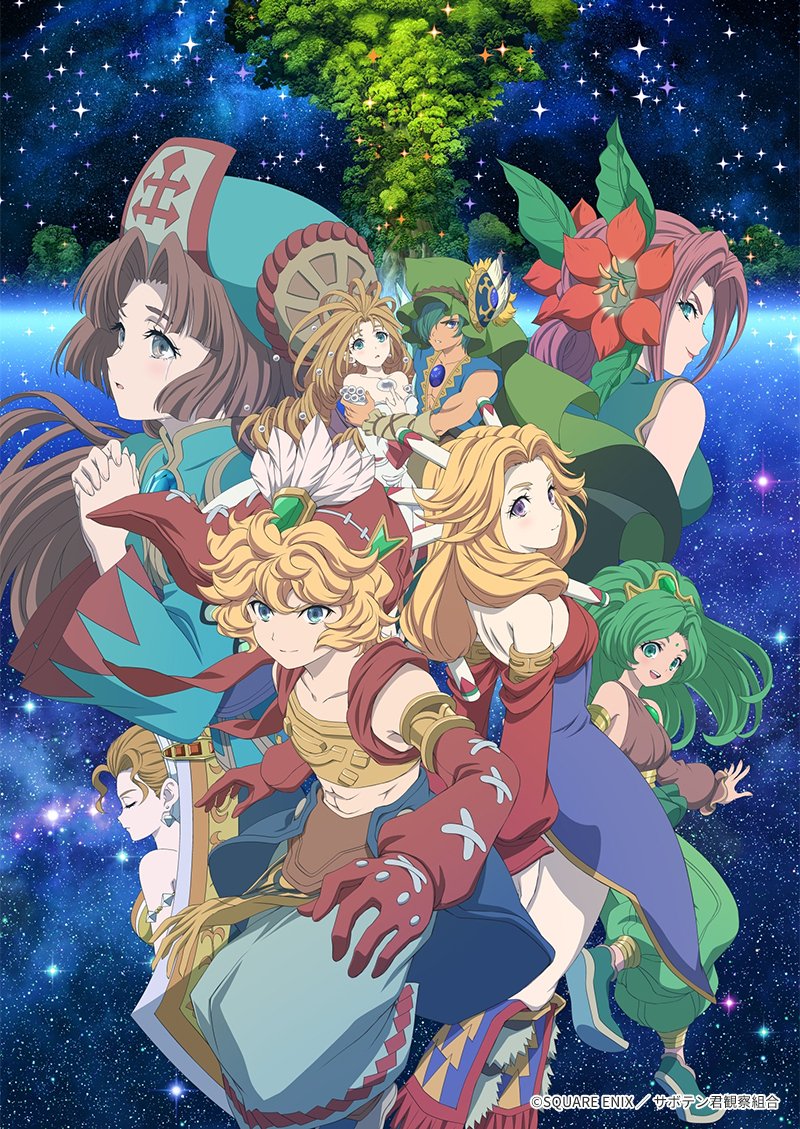 Handlung:
Die Anime-Serie basiert auf dem Spiel »Seiken Densetsu: Legend of Mana«. Konkrete Details zur Handlung der Adaption stehen zum aktuellen Zeitpunkt noch aus.
© SQUARE ENIX / Li'l Cactus Observing Union
Lesen Sie hier weitere Anime-Neuigkeiten.